beginning of content:
AP with WE Service Scholarship Winners Announced
The AP with WE Service Scholarship, made possible by The Allstate Foundation, was created to recognize students for the completion of their service learning projects for AP with WE Service and reward exceptional students who have made a positive impact on their local and global communities.
Scholarship Notification and Disbursement
Within 30 days of the submission deadline of June 30, 2020, the teacher will be notified of the winners based on a review and skills-based evaluation by teams from College Board, WE, and The Allstate Foundation.
Students will receive an email noting the recognition and need to claim their scholarship within 60 calendar days of being notified that they were selected by submitting a signed affidavit attesting to the eligibility requirements.
We will disburse the money directly to the institution (any Title IV accredited institution of higher education, including accredited two-year, four-year and for-profit) that the student will attend.
About the Sponsor
We extend a special thank you to The Allstate Foundation for empowering students to reach their full potential as future citizens to change our world for the better.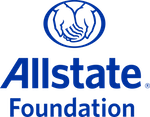 The Allstate Foundation helps create prosperous communities where people are inspired to fulfill their hopes and dreams. One of the ways the foundation does this is through the Good Starts Young program, which enables youth to develop social and emotional learning skills through service learning, leading to success in school, the workplace, and throughout their adult lives. That's why The Allstate Foundation teamed up with WE and the College Board to bring you the AP with WE Service Scholarship.