Back
FAQ
How do I submit my exam order?
After you've made any necessary adjustments to the order, review the exam information shown on the Orders page one final time. 
To submit your order, click the yellow Submit button.
You will then confirm you want to submit the order. You can also indicate how you'd like your AP ID labels sorted prior to confirming your submission (e.g., by last name or grade level).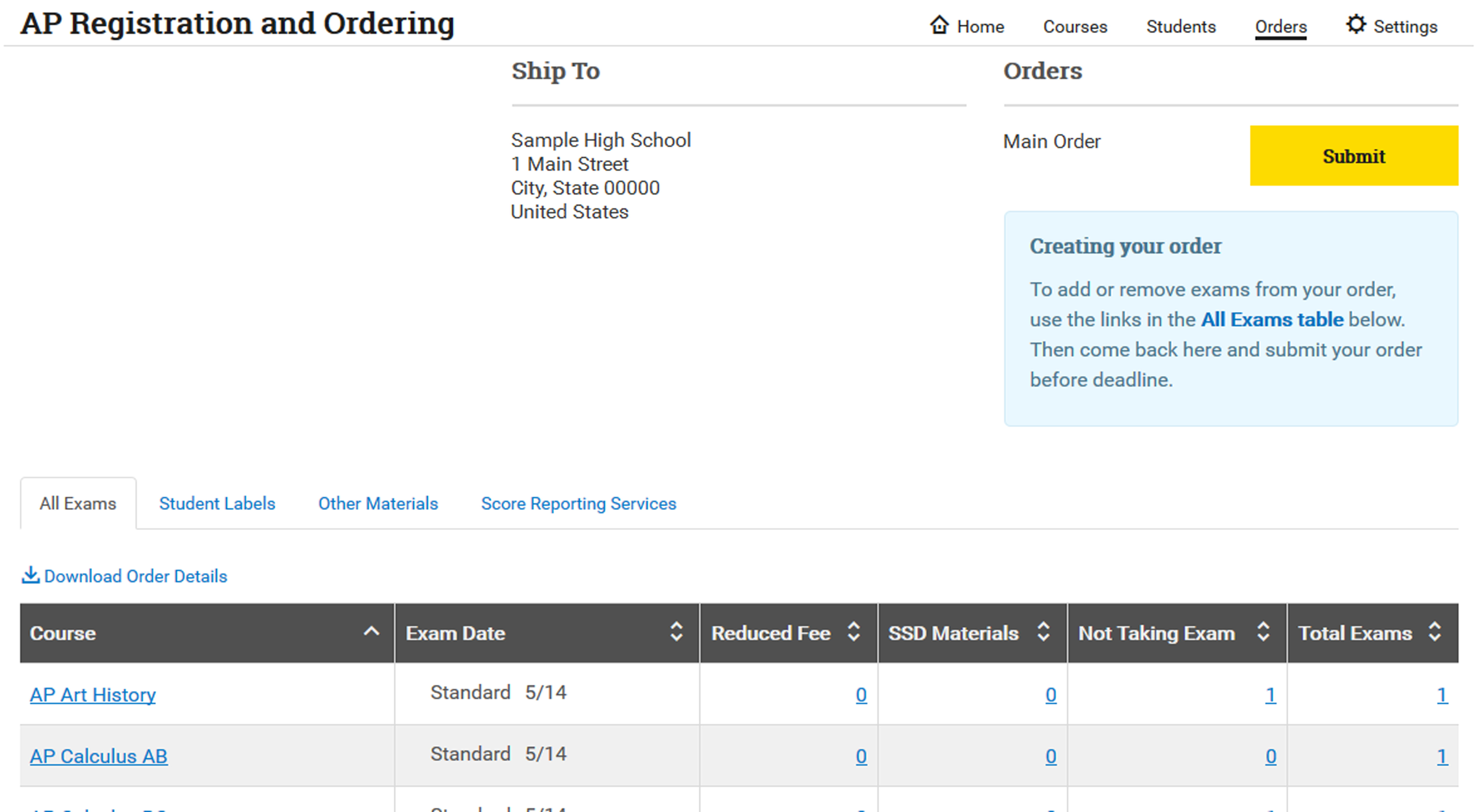 You won't be able to submit your exam order if you: