beginning of content:
As you organize your exam order in AP Registration and Ordering, indicate any students who will require late testing for 2021 by changing the test date from Standard to Late for each necessary exam per student.
To help identify known conflicts, the system shows an alert (a bell icon) when a student has more than one AP Exam on the same date and time.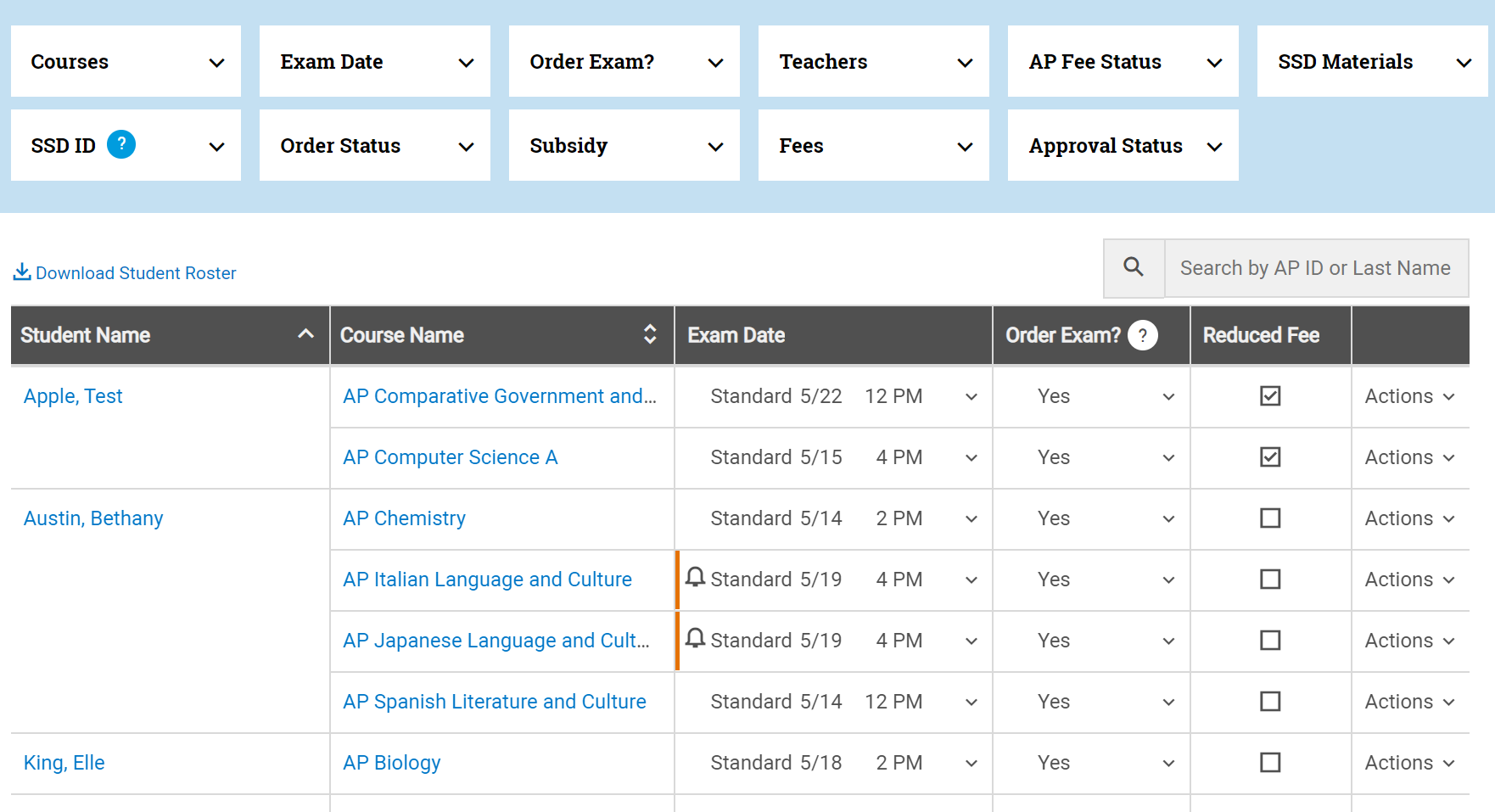 When you select a late-test date for a student, you need to indicate the reason for late testing. If you don't see the student's reason for late testing listed, select Reason Not Listed. Depending on the reason for late testing, there may be an additional late-testing fee of $40 per exam charged to partially defray costs. Most reasons don't incur the fee. See Under what circumstances can a student test late without incurring an additional fee?
As part of your exam order management by the March 12 spring course orders and fall order changes deadline, switch exam orders from regular to late testing for any students who you already know will need to take exams during the late-testing exam administration.
After March 12, you can't submit a new exam order, but you can still switch existing exam orders for students from regular to late testing if needed. The deadlines to switch exam orders in AP Registration and Ordering from regular to late testing are:
May 7, 2021, for exams outside the United States, including U.S. territories and Canada
May 14, 2021, for exams in the United States
If you need to place a last-minute, late-testing order after the above dates because of an unanticipated event for a student who was already included in your exam order, contact AP Services for Educators as soon as possible. The late order fee won't be incurred if the late-testing order you're requesting is for a student who has an existing exam order.