Set Up Access
If you're new to the AP Art and Design digital submission process, you'll need to get access before you can sign in to the web application. To do this, you'll need your school code and coordinator key. You should receive both of these from your school's AP coordinator.
Create Account
On the Sign In page, select Create Account, then, on the Select Your Access Type screen, select Teacher from the drop-down menu. You'll then be taken to the screen shown below.
Set Up Your Teacher Access
Enter the information on this page, including your school code and coordinator key. Indicate what types of portfolios your students will be submitting, and follow the instructions to set up your access and create your account.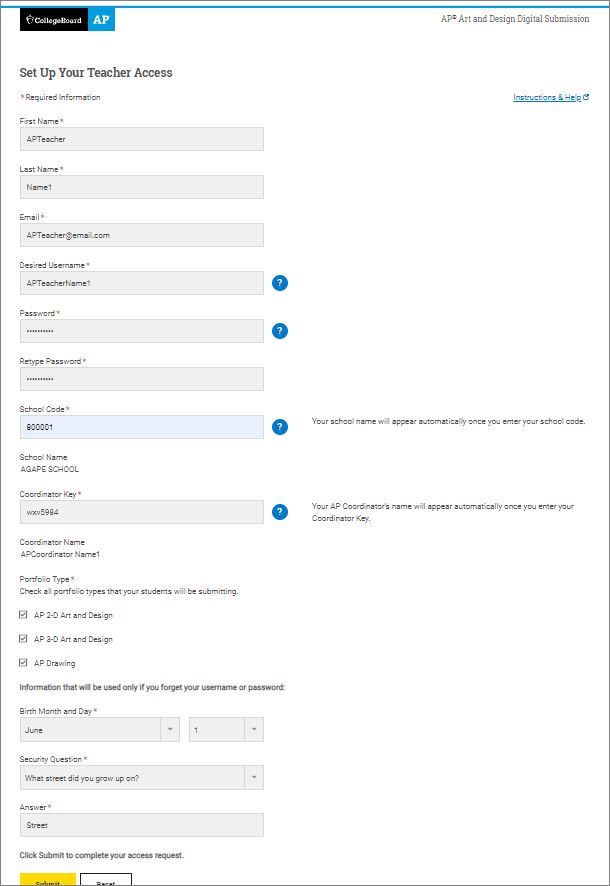 Confirmation Page
After successfully setting up your access, you'll see a confirmation screen like the one shown below. The screen will display your teacher key, a unique alphanumeric key that your students will need to access the web application.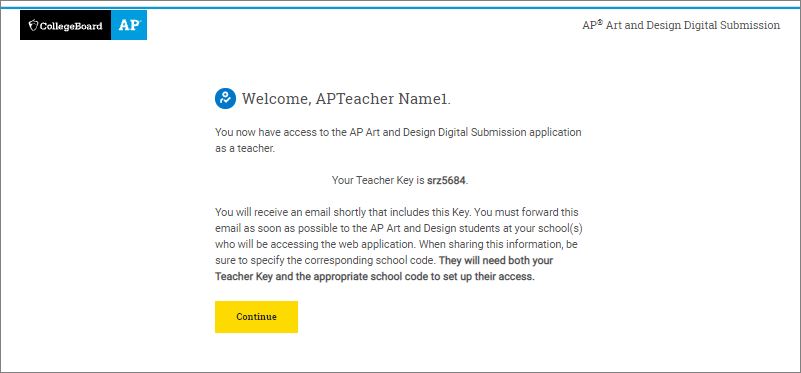 Email Confirmation
You'll also receive a confirmation email that contains this teacher key. You must forward this email, along with your school code, as soon as possible to all of your AP Art and Design students so they can create their accounts.